AUTHENTIC AND ETHICAL SNEAKERS WITH TIMELESS DESIGN AND MADE TO LAST


LOCAL SOURCING AND PRODUCTION
Wayz design, source and produce locally. All the shoe components are sourced and production takes place within a 70kms radius in Porto, Portugal.
Being close to their producers and suppliers is a big advantage because they can visit them often and build lasting relationships, work hand-in-hand, test new designs, materials and improve the quality of their sneakers.
Besides, it drastically reduces the ecological footprint of their products because Wayz doesn't need to make every shoe component travel the world several times, before their sneakers get to your feet.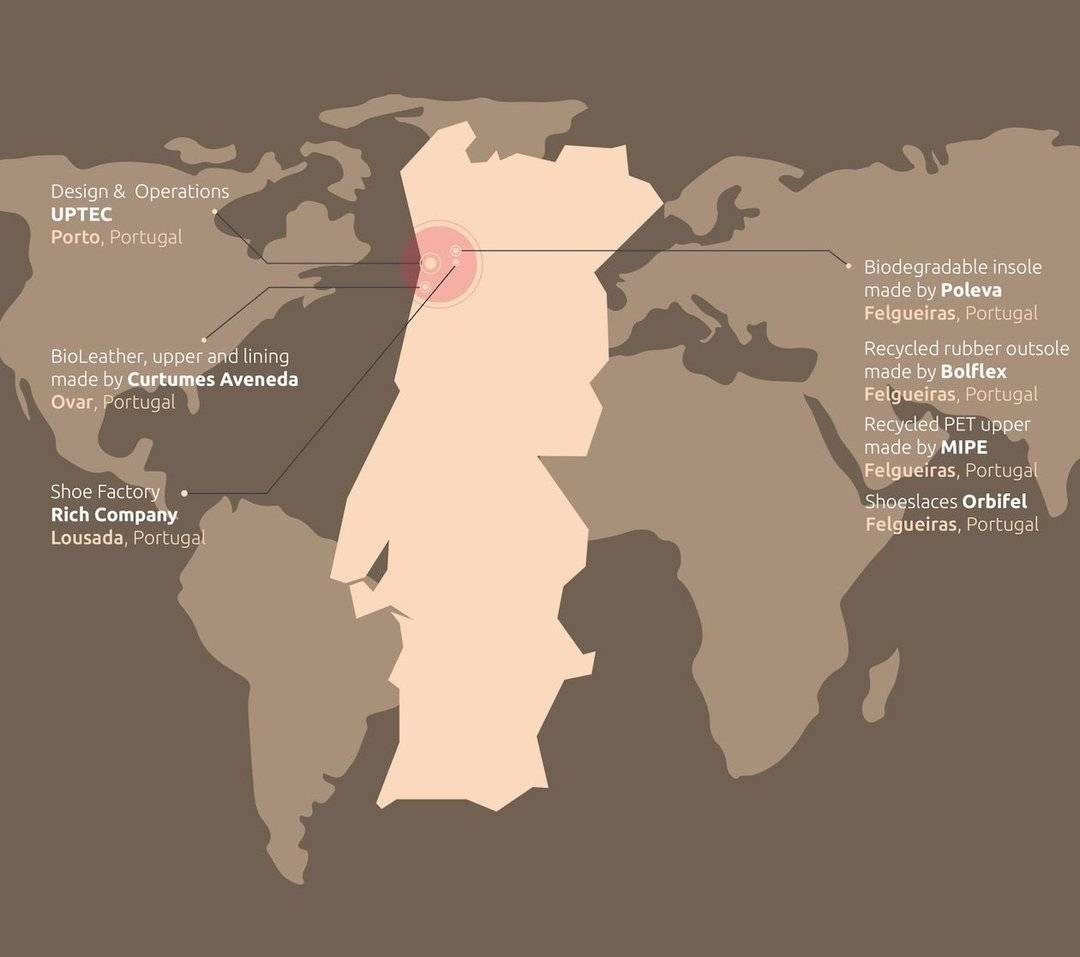 WAYZ USE ECO-FRIENDLY MATERIALS:
- Biodegradable (Chromium and metal free) leather.
- Recycled plastic textile, made from Mediterranean Sea waste.
- Recycled rubber outsoles.
- Biodegradable insoles made of latex, linen and wood and wool fibres.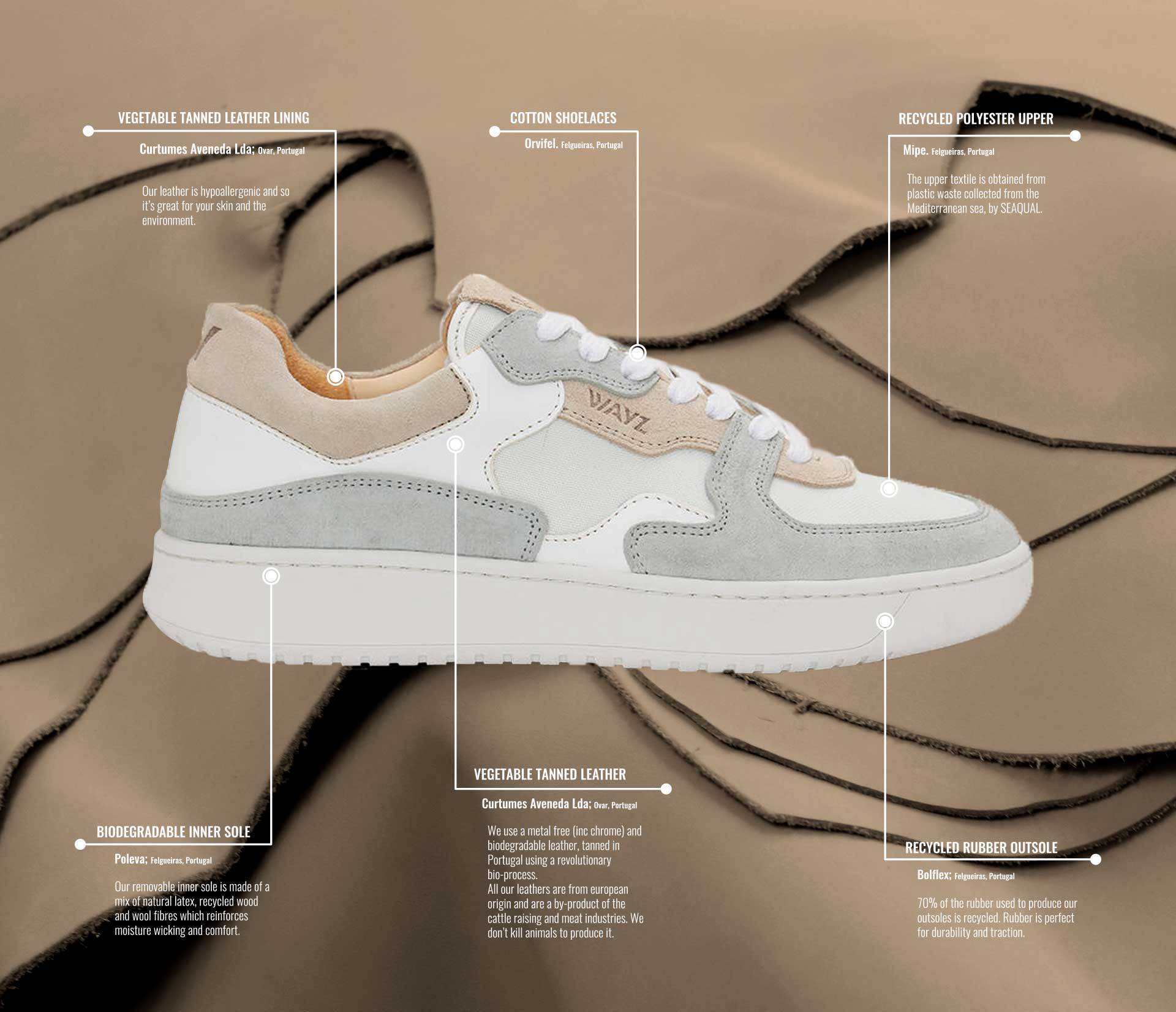 To ensure the highest quality of our sneakers we have carefully chosen personally, every supplier that we work with.
How Wayz support communities ?
1% TO SUPPORT
LOCAL COMMUNITIES
In cooperation with SAOM, a NGO from Porto, 1% of Wayz sales will help socially vulnerable and homeless people getting
their lives back on track.
Wayz will focus our efforts in supporting these people rebuild their lives through education.
Helping them to learn new skills, to get a professional diploma that later will guide them to a stable job.
They give support, they give their strength and their wish to get out of a difficult life and dream of a better future.
Because we have no doubt that everybody can choose to have a second chance...
There is no related products to display.