Meet our partner designers
We select carefully partner designers, locally sourced in Europe & coming from Italy, France, Portugal, Spain and United Kingdom.
Our talentful designers believe like us, in a world where
luxury fashion becomes slow fashion, more sustainable & mingles consciously
with eco-responsability.


ISABELLA BRODEN, ORAMAI LONDON
After a decade working for internationally renowned brands including Vogue, Harper's Bazaar, Graff Diamonds and Ralph & Russo, Founder and Creative Director, Isabella Broden, was struck by a simple question that stuck - 'how can my personal values be aligned to those of the Fashion industry ? '
With a deep rooted passion for fashion, design and the environment, Isabella set out on a personal voyage against the misuse of resources in the fashion industry and combined her strengths to conceive her very own fashion brand, Oramai.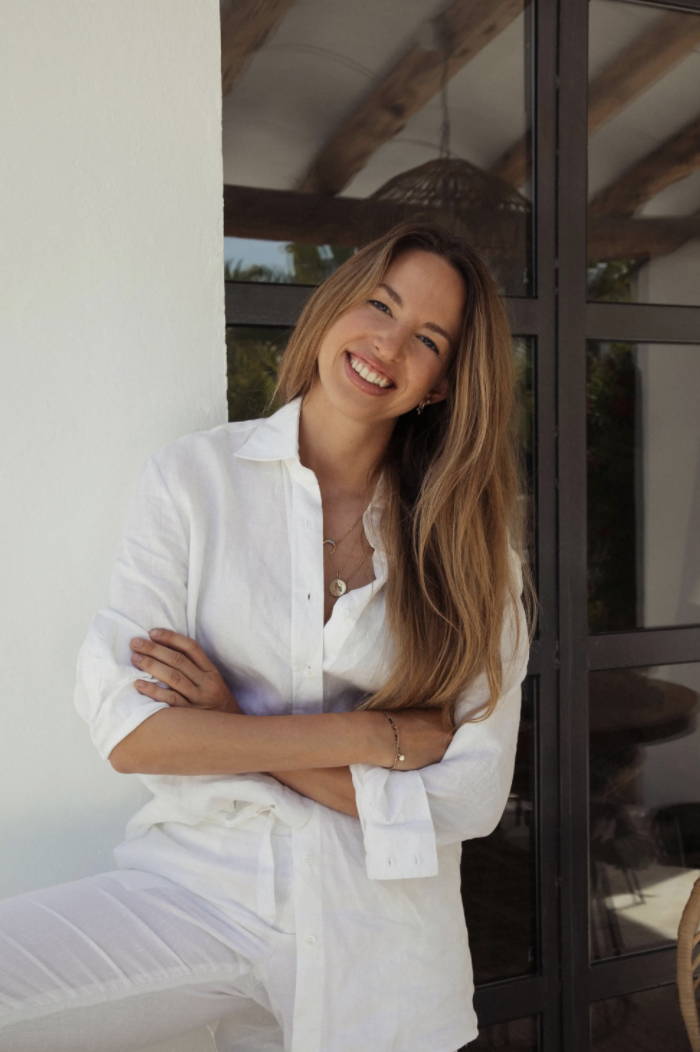 I was trained at ESMOD.

"Stylist for more than 10 years, I have been responsible for men's collections in "standard" companies and I have collaborated with the CARLIN style office for years.
As a freelance stylist, I worked directly with the workshops on the creation of collections for individuals. As a freelancer, I was used to managing my collections directly with the workshops, a link that I had lost when I became an employee.
The day I received an email from the manager of a factory in China, explaining that they had to stop production for 3 days due to decisions made by the authorities, to "limit" the negative impacts on the environment (polluted rivers, use of chemicals etc...).
So, I said to myself that I had to find this relationship with the object, with work well done and respected.

From there was born the project of a responsible clothing line."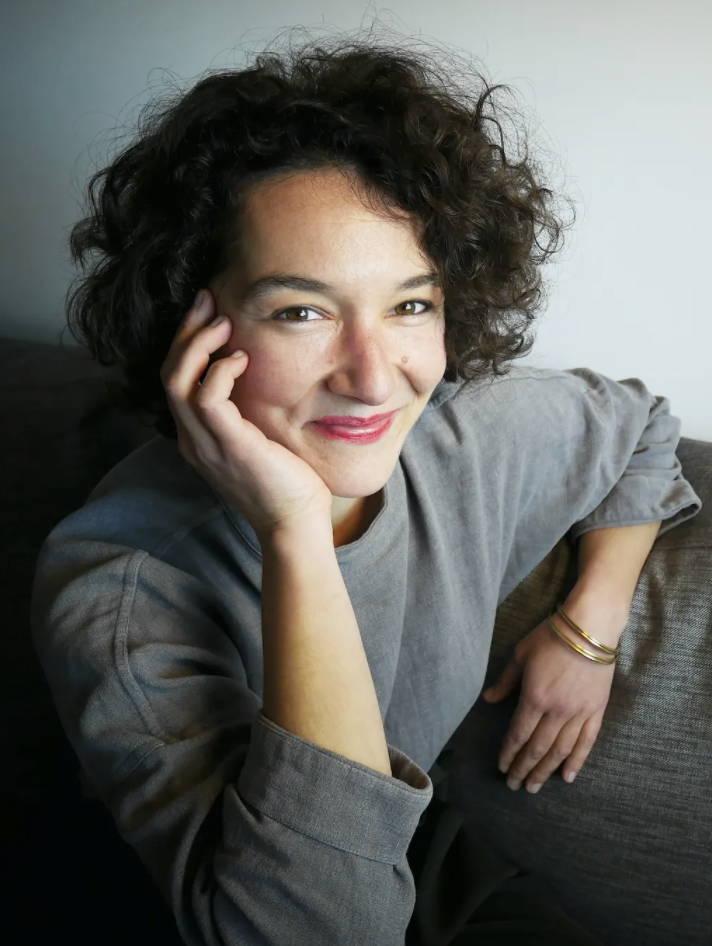 AUDREY TASIAUX, DIANE DORVILLE
Audrey is a self-taught designer who previously worked in the media and edition industries in Hong Kong, Brussels and Monaco.
Her background in International Politics made her realize early on global challenges & urge towards a more sustainable, peaceful future.
As Audrey says 'I believe in a positive-impact fashion, radiant with health, joy and optimism, respecting all men, women and Mother Nature.
' I think about Japanese Emperor Akihito who gave up his throne to his son – a new dynasty was named 'Hope and Harmony' – I think this is beautiful…and what fashion can become.'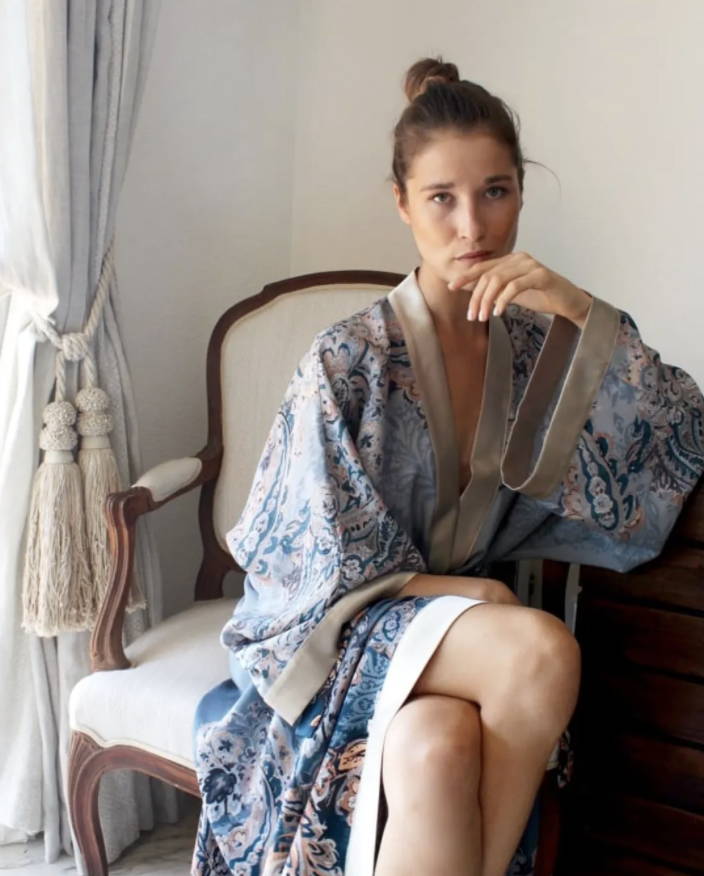 BEATRIZ DE LOS MOZOS, FLABELUS
Flabelus is a magic world full of literary characters in the form of shoes founded by Beatriz de los Mozos.

Founded in 2020 and based in Spain, Flabelus reshapes the furlane's timeless design to address the needs of modern women.
Flabelus is the result of the passion for local designs, made with love by hardworking artisans.
The inspirations come from the Friulane - slippers the Venetian Gondolier's began wearing in the XIX Century.
Flabelus has reshaped this timeless design to adapt the slipper to the needs of their community, who is looking for edgy designs but most importantly, resistant shoewear.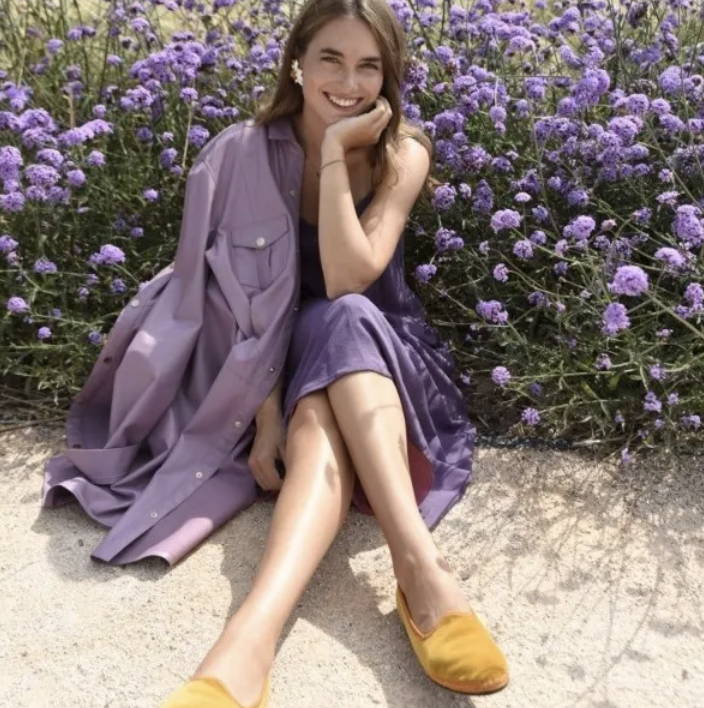 JIL BILAUDEL, HOLI ÉDITIONS
After a career in the contemporary art market between Paris and New York, Jil Billaudel was the artistic director of a jewelry brand for 5 years, it is there that she became passionate about colored stones.
In 2018, she went to India for the first time and celebrated Holi, the festival of colors that marks the end of winter and the beginning of spring. In Jaipur, she discovers all the spirituality that surrounds stones and crystals. From there, her desire to create a project that resembles her, combining the beauty of stones and their mystical force, was born.
In July 2019, she made her first jewelry and officially launched Holi Editions.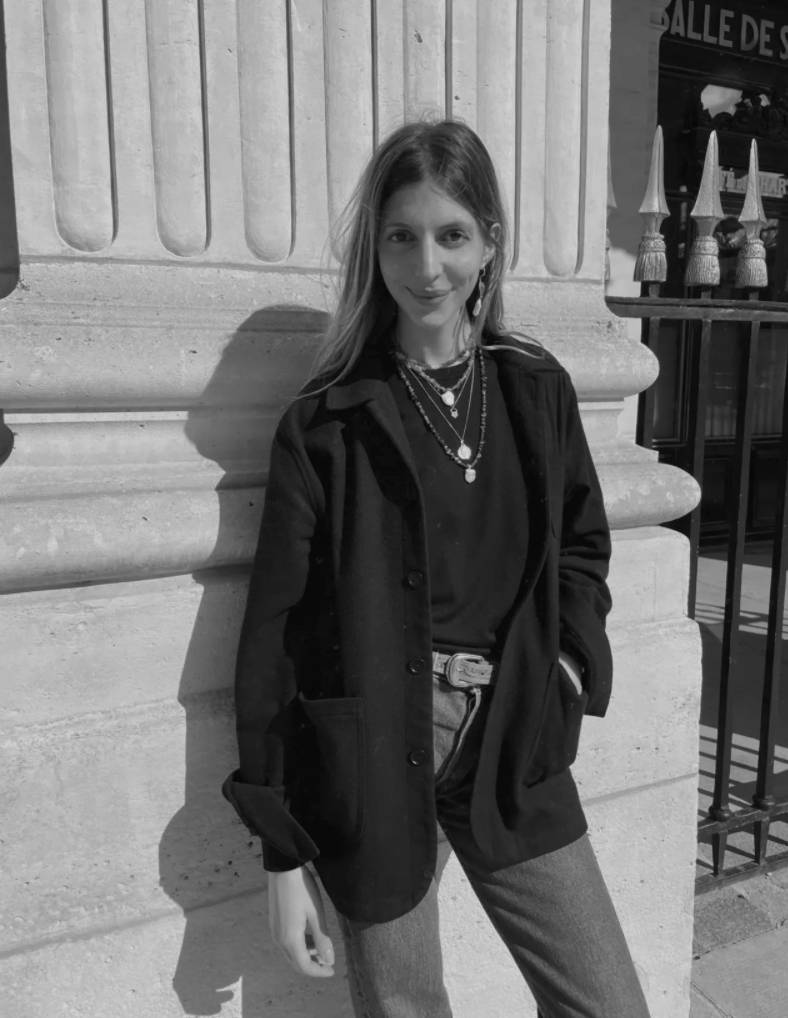 Created in 2019, after long months of research and development, the first collection L'Été 2020 sees the light of day in March 2020.
Behind Initial S is Melody Prieto, a 29-year-old French model and entrepreneur. After studying communication, she seizes an opportunity. Dior, Calvin Klein, Balmain, Gucci or Prada: in 6 years, she has modeled for the greatest designers and posed for many magazines such as Vogue, New-York Times, W and Love.
Now, she has one goal in mind: to create the ideal bathrobe.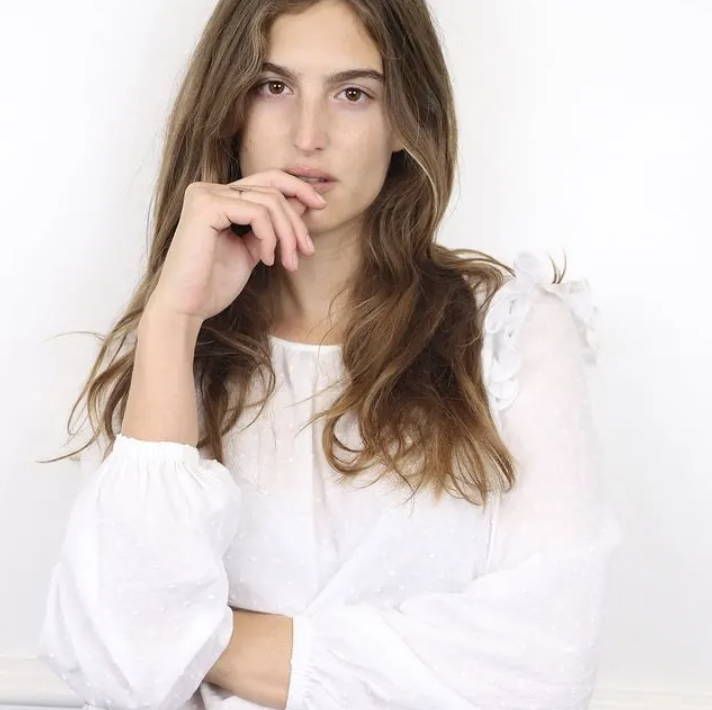 ISADORA LIMARE, ISADORA LIMARE
In parallel to a career in large media agencies, Isadora Limare launched in 2004, with a friend, a "young designers" collection at Galeries Lafayette in Paris.

Seduced by this experience, she chose to design and launch her first PRYSM model under her own signature.
From her professional experience, she has acquired a sharp vision of creation shaped by her contact with the great luxury and fashion brands.
An expertise and a requirement that she puts to good use today in her collaboration with the craftsmen she chooses.
Coming from a family of creative people, her innovative and offbeat sensibility brings a new and unexpected touch to the world of leather goods.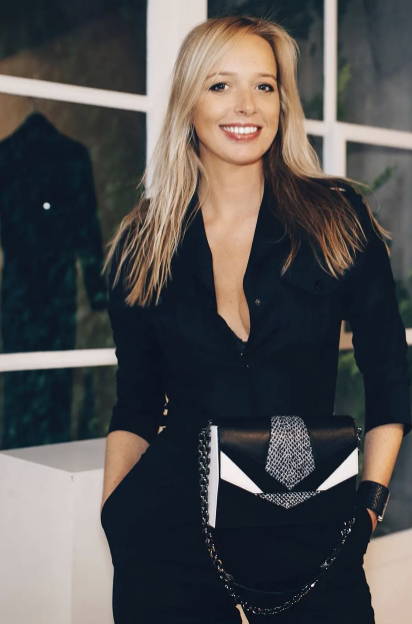 SILVIA GIOVANARDI, SILVIA GIOVANARDI
Artist - Sustainable Fashion Designer
After academic studies in Classic Literature and Fashion Design, I managed the Etro men's artistic office for almost 6 years, then I started putting my art in the service of sustainability, and now I'm teaching at University 'Art Therapy for the intimate self discovery', applying the Anthroposophical method studied in Sekem - Cairo, Egypt.

I am also co-founder of the sustainable fashion start-up WRÅD as well as my brand SILVIA GIOVANARDI by which I express with an artistic flair, the essence of my multi-sensory clothes - visual, tactile, olfactory, emotional.
"Courage is the tool, Love is the mantra, Truth is the way, and Peace, the ultimate space."
'When someone asks me what I do in life I answer: "I love."
Love drives me to create wearable art, because I would love everyone to be embraced, welcomed and loved by the generous mother earth that in sync with my little help, can become an amulet and a mantle of well-being.
My clothes are edible like flowers in the salad.
Yes, because I create them with food waste fibers and natural-organic ones, dyeing them with natural plants that give the dermis benefits and scents, taking care of the organism. This allows my pieces to be buried one day without polluting but only returning to the earth new humus, therefore, new life.
"My artworks collection, made of sculptural clothes, paintings, and photographs is the expression of my adventures as a world explorer and enthusiast of peace and beauty.
It is an invitation to enter in these clothes as well as into one's intimate space, to be celebrated as a sacred temple.".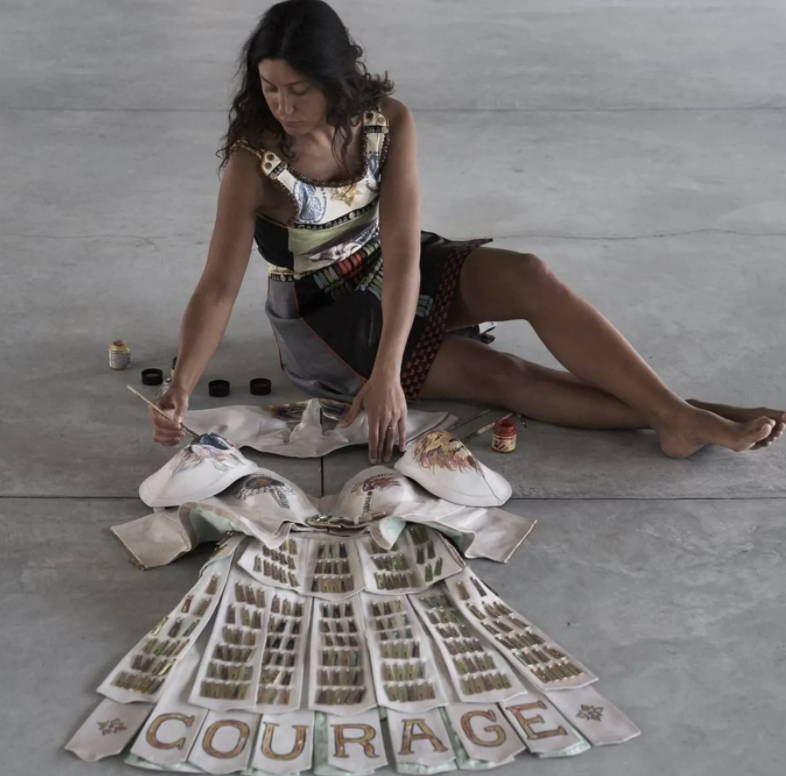 CLÉMENTINE GOUYET, SAUVAGES PARIS
SAUVAGES was founded by Clémentine in 2019.
After working for different Luxury Houses as a ready-to-wear designer, she decided to fully invest herself in the creation of her brand.

The hat appeared as an obvious choice.
With SAUVAGES, she wants to bring energy and audacity to this timeless accessory.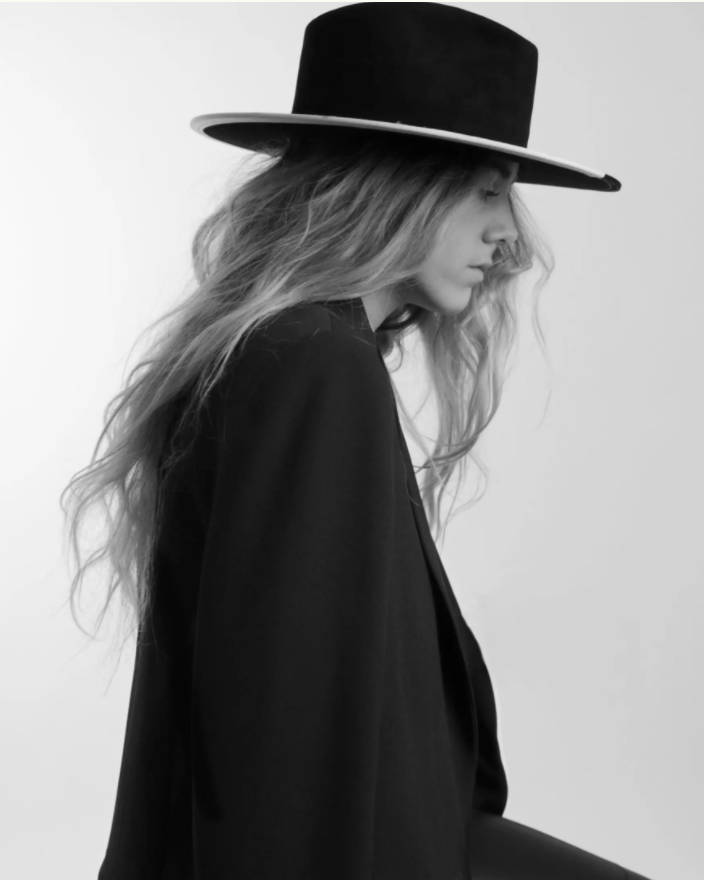 ALIX & CLAIRE MOUGENOT, LUZ COLLECTIONS
A story of family, love and commitment
Luz collections philosophy: to revolutionize responsible fashion while sublimating women.
#ClaireMougenot
Passionate about art, fashion and ecology, Claire founded Luz Collections when she graduated from EDHEC.
She is the head of artistic direction and responsible for production.
A committed citizen of the world, she favours organic materials and an ethical and responsible production process.
#AlixMougenot
In June 2013, Alix joined her sister in the Luz adventure, after graduating from AIM, a school specialising in management.
In charge of marketing and business development, she makes the brand shine and grows the Luztiques community on the web and around the world.